Hey y'all! Julia here again. You might remember me from my last DIY project here on Birch Blooms,
which featured Faux Milk Glass
. I'm back and I've got another fun tutorial for you!
Our colder months are quickly approaching, and that means jewel tones. It seems that year after year, a peacock motif seems to creep its way back into style for fall and winter weddings. And it's easy to see why! Peacock feathers are classic but exotic, and they make every ensemble look a little more chic. In addition to their fashionable nature, their cultural significance makes them perfect for weddings. You see, peacocks are native to India.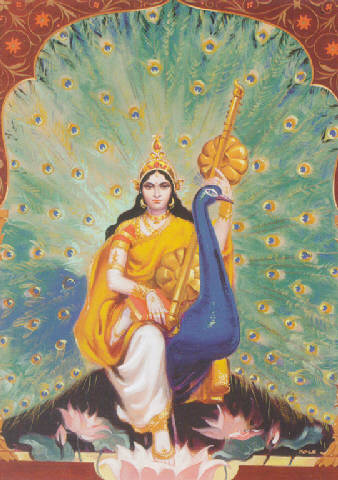 According to Hindi tradition, the peacock is associated with Saraswati, a deity who is associated with patience and kindness. Is that perfect for a wedding or what?
I found a tutorial on
Ruffled
and put together a little peacock feather fascinator for a wedding I'll be attending as a guest. I was hesitant about this tutorial at first, because it involves a needle and thread (I hate sewing), but it also involves melting things so I figured it was worth a shot! You will need:
Two peacock feathers, trimmed
Synthetic (not cotton) fabric scraps, cut into three concentric circles
Iridescent beads
An alligator clip
A glue gun
A needle and thread
Scissors
A lighter
First, you need to melt the edges of your fabric circles. This will prevent fraying, and help them curl to create a more petal-like appearance. Use your sewing needle to hold them upright in order to prevent burning your fingers.
Then, hold the lighter close enough to the fabric so that you can see it melt, but not so close that it catches fire.
Next, stack the concentric circles of fabric so that the smallest is on top. Sew them together in the middle of the circles so that you create a flower.
Then, sew the beads onto the middle of the flower.
Warm up your hot glue gun and glue the feathers onto the alligator clip. Then, glue the flower on top of the feathers.
I can't wait to wear mine with my taffeta teal dress this weekend! What would you wear it with?
Be sure to check out
my personal blog
for more DIY projects and my musings as life as an Atlantan newlywed. See you next time!